The Evolving Solutions team recently wrapped up our annual Technology Update event. Traditionally, this event has been held near our Minneapolis headquarters, and included a day of presentations, golf, networking, and fun.
In 2020, we shifted the event to a fully virtual format, and spread the presentations out over a four-week time span. As we looked at 2021, we again took the opportunity to evaluate the structure, and I am proud of our team's efforts to execute this year's hybrid event.
During the morning, we held a series of virtual presentations with a group of amazing speakers from Evolving Solutions, IBM, and NetApp. This year's focus on hybrid cloud and the ever-changing technology landscape is relevant to organizations of all sizes and across all industries.
You can view a replay of the morning sessions here or below. 
In the afternoon, clients, partners, and employees gathered for golf in five cities across the United States. By going virtual, it allowed us to engage with our clients and partners in other markets across the country. We received outstanding feedback from participants, whether they were on a golf course or attended a Top Golf site.
To checkout a recap of the afternoon, view the video here or below. 
On behalf of the entire Evolving Solutions team, I would like to thank our clients and partners for spending the day with us. I hope the content was relevant, the golf was fun, and the networking was just what you needed as we embark upon the "new normal." I look forward to seeing you again next year!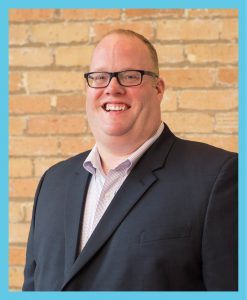 Evolving Solutions Author: Bo Gebbie