Bluemix Cloud Computing Solutions Drive Value for Businesses
By Doug Polen, Evolving Solutions Software Sales Specialist
Can Walmart really influence its vendors to migrate away from AWS cloud computing solutions?  If I was a supplier to the retail behemoth, I'd certainly want to consider my options.  AWS is the Uber of the cloud marketplace, but there are other players in the marketplace that offer viable cloud solutions.   Consider IBM's Bluemix…
You may ask – what is IBM Bluemix, I've never heard of it?  Is that Softlayer?  IBM has a cloud computing solution?  These are things I have heard multiple customers say to me over the past couple of months as I have been working to create brand awareness in the Upper Midwest.  Bluemix is IBM's IaaS and PaaS cloud solution, the IaaS components were previously branded under IBM's Softlayer acquisition.  Earlier this year, it was merged with the Bluemix PaaS catalog of offerings which was originally launched back in 2014.
Why should you care about Bluemix now that IBM has gotten serious about IaaS and PaaS cloud computing solutions?  There are many finite details, but the top reason for a medium to large enterprise would be Private Cloud.  Many organizations are just fine with sharing their cloud environments in the public space, but as organizations embrace Hybrid Cloud models going across multiple data centers and cloud providers, how do you know your "stuff" is secure?  IBM is able to offer Public, Private, Semi-Private and Local cloud computing solutions for customers to choose what makes sense in their world…while this is likely to change, it can be a very compelling reason for customers to opt with Big Blue.
As a customer, you've got options.  It all depends on the use case and what you are trying to accomplish.  Based on my interactions with the IBM teams and my customers, there are some key offerings within Bluemix that are Hot on the Truck at the moment:
VMWare Solutions (Hytrust, Veeam & Zerto alliances)
Virtual Servers
IBM Watson Services for Cognitive Computing Capabilities
Weather Company Integration
Websphere Application Server
Data & Analytics Services
Application Integration with API Connect and App Connect
I am excited to see IBM break down many of the silos that previously made it challenging to work with.  Given the robust catalog of offerings, there are multiple ways to procure these cloud tools and services (pay/go, gift card model or subscription).  If you are an existing IBM software customer, be sure to consider the Bridge to Cloud programs at renewal time, you could get a low cost test drive of the Bluemix platform for a couple years.  Nothing on your software renewal that is eligible to bridge…ask for a small sample of Bluemix, you'll likely see some additional discounting on your annual maintenance bill.
We are Evolving Solutions, Let's get to work and help you understand how Bluemix cloud computing solutions can bring value to your organization. Contact us today.
___________________________________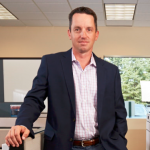 Doug Polen is a Software Sales Specialist at Evolving Solutions.
Save
Save
Save
Save
Save
Save
Save
Save