Thoughts on IBM Z Systems Off-Platform Migrations
Have you committed to migrate off your mainframe platform, in favor of alternative solutions?  If you have, you are not alone.  As powerful as this platform is, clients dependent on this technology commonly look for ways to reduce costs and their mainframe is an easy target.  However, many off-platform migrations have been going on for years; and they have yet to be completed.
A typical off-platform migration starts with a directive from senior management to functionally stabilize the platform.  What this means is the IT staff is directed to no longer invest in hardware and software updates.  This results in software stacks that are extremely dated; long since withdrawn from IBM marketing Mainframe Server technology.  Not to mention very real staff challenges over time.
Those familiar with this platform that have embraced a functionally stabilized posture will find themselves supporting their business on older operating system releases such as z/OS 1.9 or z/OS 1.13, hosting transaction and database managers that are decades old.  Even though their platform is "functionally stabilized," these customers still have the obligation to maintain their monthly license payment to IBM and third-party suppliers.  All the while, they sit on a platform that has not been updated but faithfully serving up data and transactions at rates that cause Google search engine advocates to blush.
Consider for just a moment that Google receives over 63,000 searches per second on any given day. That's 5.6 billion searches per day1.  Sounds impressive, doesn't it?
Now consider the fact that IBM Mainframes that run CICS handle more than 1.1 million transactions per second worldwide. That's more than 95 billion transactions per day2.  If you have a mainframe, the odds are high you are running CICS as your transaction manager.
Your mainframe, though functionally stabilized, remains extremely important to your organization, and it's not serving up YouTube or Funny Cat videos; it's running your business and our economy.
Are there consequences to your organization when you stabilize such an important platform?  Here at Evolving Solutions, we believe the consequences are very real.  So do the clients that we support.
One consequence is that customers will experience operational challenges as their company attempts to support a platform that is extremely back-level.  What happens if you have a software problem?  How do you obtain service and support for software and/or hardware that is no longer supported?  The short answer is, you can't.  If you try, it's going to cost you.
Another example, customers often reach an inflection point where hardware and software currency is no longer possible due to the underlying mainframe server technology that supports their business.  A practical example of this challenge are those clients that have limited resources available on their large system server. For example, IBM z/OS version 2.3 requires a minimum of 8 GB to initialize as well as a server platform that will support the IPL.   Clients with limited real storage or on back-level IBM hardware are impacted by this constraint; preventing them from upgrading and will expose their enterprise to the following challenges:
Increased business risk driven by limited hardware currency & flexibility
Reduced business agility
Increased cost of ownership
Further, IBM's z/OS Coexistence Policy supports N-2 migrations only. Migration to IBM's z/OS V2R3 operating system is only possible if you are on V2R2 or V2R1.  What if you are on Version 1 of z/OS, and there are customers out there on that version?  You must do a side by side migration.
Side by side migrations typically lead to two distinct challenges, the first challenge is high services upgrade costs as your enterprise scrambles to move your mainframe platform back into a supported environment.  The second challenge is schedule slippage that further exposes added costs fueled by software migration timelines put forth by vendors.
The preceding discussion represents challenges that are faced by every mainframe client attempting to move away from their platform.  Many of these enterprises recognize that their mainframe is hosting workloads that remain important to their business, even while their migration occurs. Some even reconsider their need to migrate off completely, effectively recommitting to the platform and taking advantage of the strengths this platform naturally offers.
We can help you overcome these challenges and get you on a path to currency! If you are one of those clients that are reconsidering their off-platform migration strategy, please contact Evolving Solutions so we can get to work customizing a solution for you.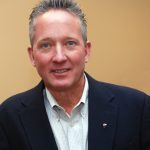 Jim Fyffe is a solutions architect, focused on IBM Z, platform security, LinuxOne, Open Source and Geographically Dispersed Parallel SysPlex. Some may say his alter ego is the Flash! Find more from Jim Fyffe on Linkedin.
Footnotes
1 See 63 Fascinating Google Search Statistics at this URL: https://seotribunal.com/blog/google-stats-and-facts/
2 According to Marc Staimer of Dragon Consulting: "CICS handles more than 1.1 million transactions per second worldwide. That's more than 95 billion transactions per day." Sep 21, 2018