We Are Evolving Solutions
This has been an exciting week! Our company has launched new tools, including a refreshed website, so we can better communicate how our IT solutions help our clients overcome technology challenges.  Here are some highlights.
Tech. No Babble. That's Evolving Solutions.
Our clients view us as a trusted technology advocate and partner, because we take the time to understand their needs and goals.  Evolving Solutions advises, builds, and maintains the best IT solutions from beginning to end, so we truly get to know the client's operation and business.
Rather than use technology babble, we prioritize real language.  We pair this value with the desire to deliver innovative solutions with common-sense implementation. As a result, we provide the best technology guidance.
Fanatics About New Technologies.
Our team thrives on tackling complex IT challenges.  We take the latest technologies, such as big data and analytics, cognitive computing and cloud, and develop results-driven IT solutions.  Consequently, our clients gain real advantages over competitors and operational efficiencies.
Finally, our team is there every step of the way from planning and implementation to testing, training and maintenance.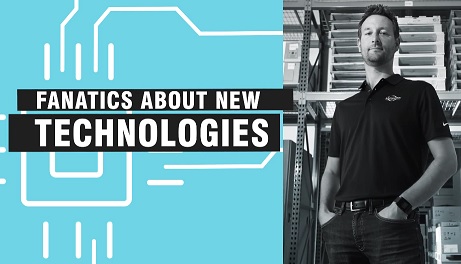 The Heart of IT – The Data Center.
Data Center technologies are ever changing, and there is a growing need to become more efficient and agile. As companies focus on data and technology strategies to differentiate themselves, data center infrastructure becomes even more crucial. Our expertise in data storage, servers and infrastructure helps our clients make the most of their IT operations.
In addition, Evolving Solutions has built a reputation and business around recertified IT equipment.  Our clients know that when equipment decisions must be made, we can guide them to make the right choice to fit their need and also their budget.
Finally, we invite you to spend time today to learn more about how Evolving Solutions can help your company overcome today's technology challenges.  Better yet, contact us to speak directly about your IT solution needs.
Save
Save
Save
Save
Save
Save
Save
Save
Save
Save
Save
Save
Save
Save
Save
Save
Save
Save
Save
Save
Save
Save
Save
Save