Cloud is not a place.
Cloud is a set of disciplines.™
Our approach allows organizations to build and run the IT services needed to innovate quickly while delivering the reliability, scalability, availability and performance needed to truly achieve business value.
At Evolving Solutions our hybrid cloud vision guides our team in the development of sound strategies that simplify the cloud journey for our clients and enables their businesses to grow.
Combining cloud and on-premise solutions takes a mix of ingenuity, dedicated expertise and the right hybrid cloud strategy for the journey. Evolving Solutions helps our clients leverage the best of both worlds through strategy development and engineering.
Digital Transformation addresses the challenges of Flexibility and Adaptability
Existing technology trends have accelerated because of these challenges:
Rapid adoption of cloud that was driven by cost is now prioritizing agility
Cloud native application development creates flexibility by design
Increasing the "digitization" of business process and products facilitates adaptability:
Allows for automation and integration
As more processes become digital, the ability to analyze them and make data-driven, actionable decisions becomes possible
Technology is Transforming to Address Uncertainty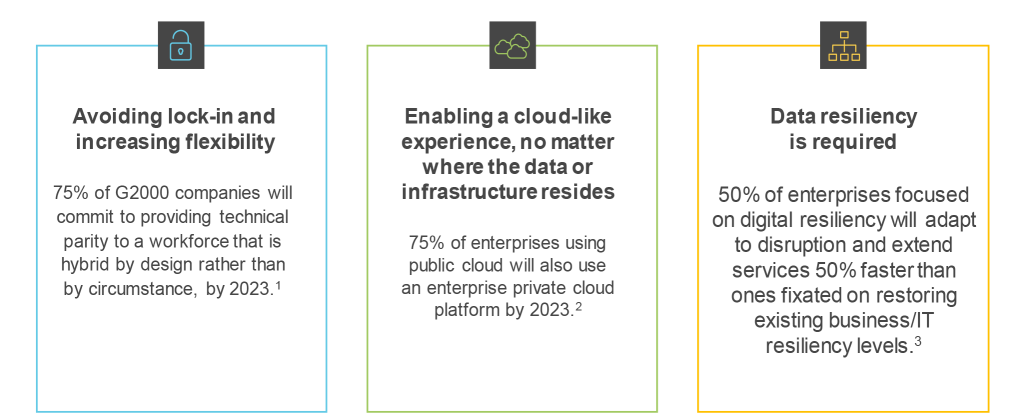 At Evolving Solutions, we believe in a hybrid cloud strategy for our clients.  We integrate our expertise in modern platforms, with enterprise cloud strategies.
With the Evolving Solutions hybrid cloud vision as the guide post, our team enables clients to develop a hybrid approach to drive innovation and simplicity in technology.
Evolving Solutions Hybrid Cloud Framework
Our hybrid cloud vision takes many factors into consideration during the design and planning stages. Our cloud framework breaks down all of the key elements to forming a solid hybrid cloud strategy and overlays it with Evolving Solutions' services and expertise.
Proven Process. Proven Results.
The entire Evolving Solutions Hybrid Cloud team excels at leveraging hybrid cloud vision to ensure we help clients meet their business objectives.  It starts with a deep discovery process and is complimented with continual validation of goals during the entire project.
Our cloud experts will work with you hand-in-hand during the process to deliver the best recommendations to support not only your current environment, team, and clients, but enable your business to grow and allow it to evolve over time.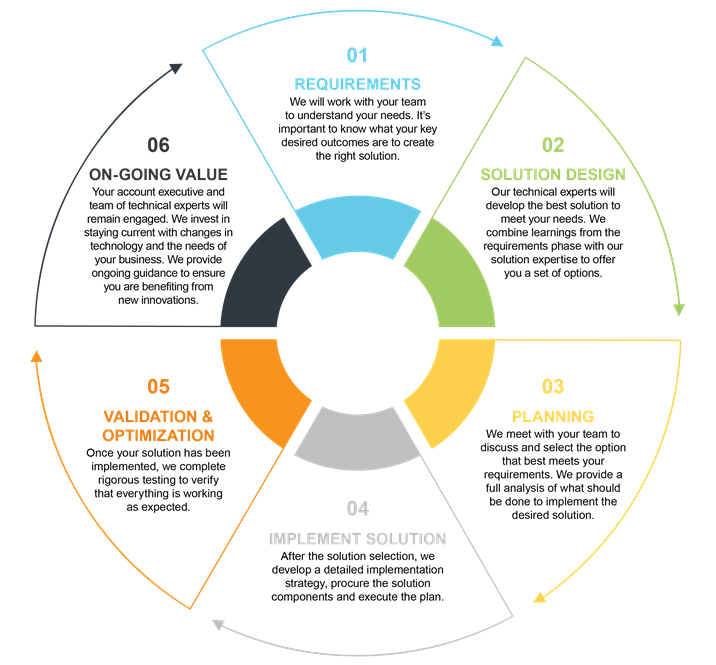 Our Hybrid Cloud Team is available to help you think toward the future. With expertise across private, public, and hybrid cloud solutions, we meet you where you are in your cloud journey.
At Evolving Solutions, we execute the fundamental belief: Done Right. Every Time. We are with you every step of the way as your hybrid cloud strategy takes form.
To get started today, Contact Us, or email hybridcloud@evolvingsol.com