Cloud is not a place.
Cloud is a set of disciplines.™
Our practices enable these disciplines to provide clients an agile experience for managing data.  We help them by delivering a sound strategy to simplify their cloud journey and enable their businesses to grow.
Combining cloud and on-premise solutions takes a mix of ingenuity and dedicated expertise.  Evolving Solutions helps our clients leverage the best of both words through strategy and engineering.
Key Trends Impacting the Technology Industry & Talent
Process Shift
Moving away from manual infrastructure processes and Waterfall development, to automated environments and a DevOps culture.
Platform Transformation
Moving from on-premise environments to Public Cloud, Hybrid Cloud, and Multi-Cloud Strategies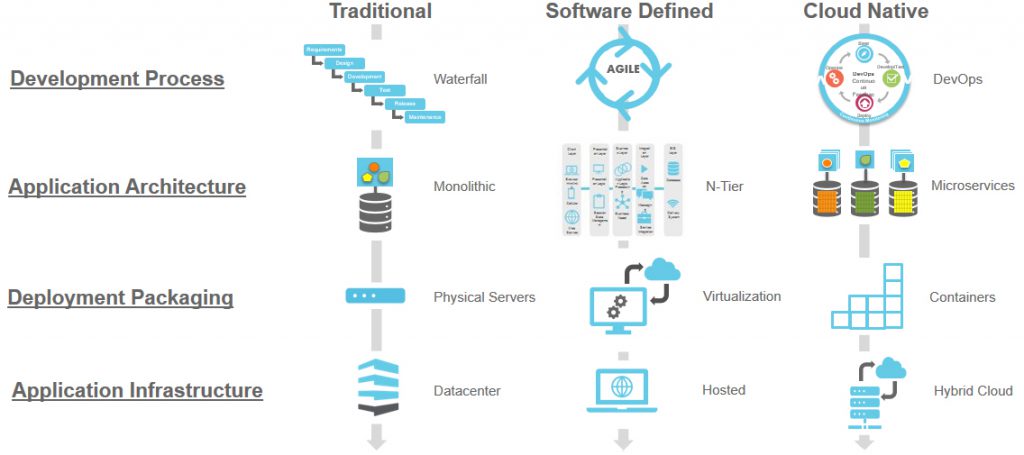 The Hybrid Cloud Approach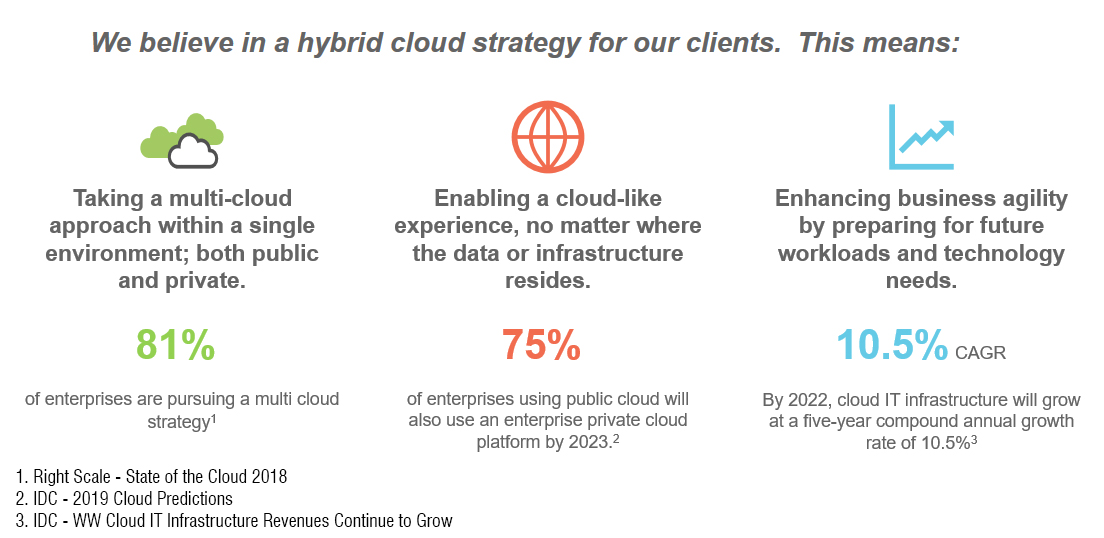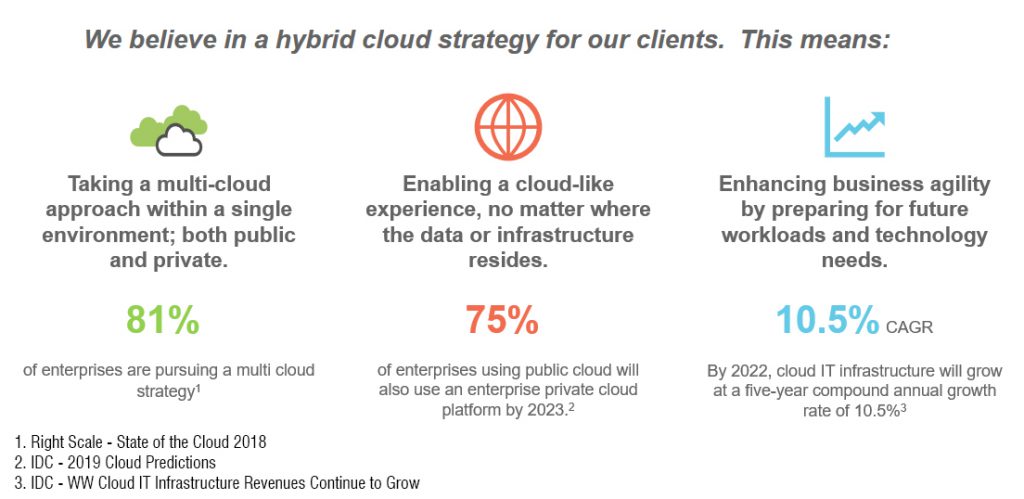 At Evolving Solutions, we believe in a hybrid cloud strategy for our clients.  We integrate our expertise in modern platforms, with enterprise cloud strategies.
Our teams enable clients to develop a hybrid approach to drive innovation and simplicity in IT.
Evolving Solutions Cloud Framework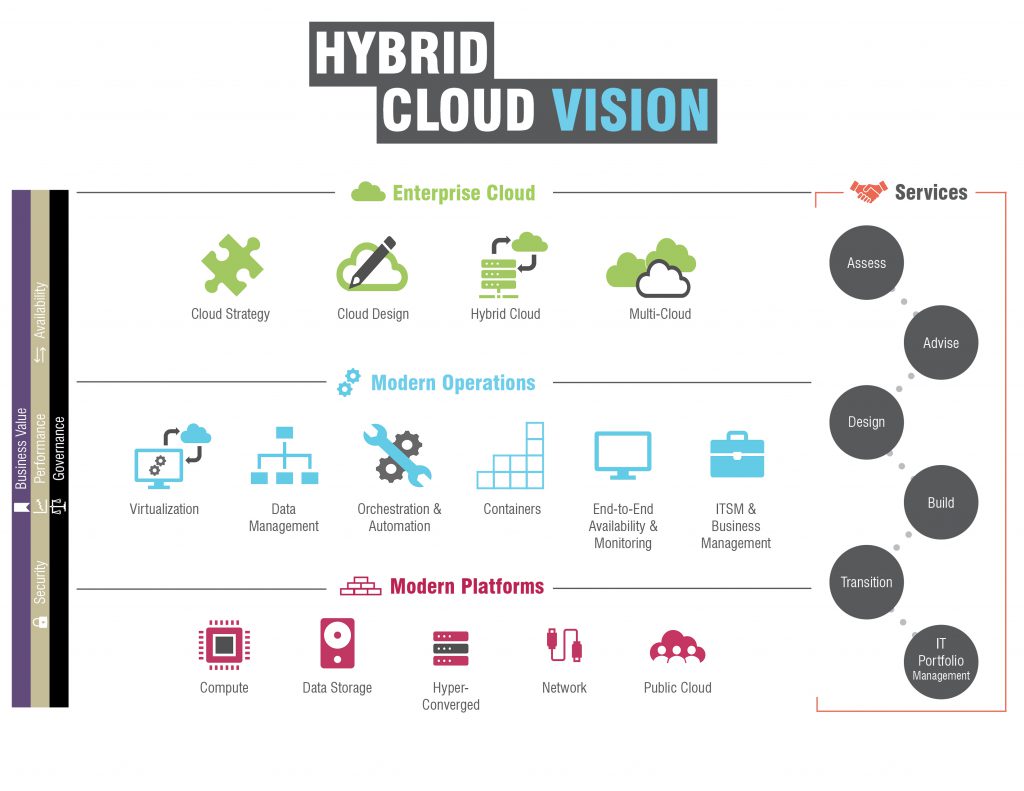 A hybrid cloud approach to technology requires taking many factors into consideration, while designing and planning.  Our vision breaks down all of the key elements to forming a sound strategy and overlays it with the Evolving Solutions capabilities and expertise.
Proven Process. Proven Results.
The entire Evolving Solutions Hybrid Cloud team excels at leveraging our consulting methodology to ensure we help clients meet their business objectives.  It starts with a deep discovery process and is complimented with continual validation of goals during the entire project.
Our cloud experts will work with you hand-in-hand during the process to deliver the best recommendations to support not only your current environment, team, and clients, but enable your business to grow and allow it to evolve over time.
Our strategists and consultants are available to help you think toward the future.  With expertise across private, public, and hybrid cloud environments, we meet you where you are in your cloud journey.
At Evolving Solutions, we execute the fundamental belief: Done Right. Every Time.  We are with you every step of the way.
To get started today, Contact Us, or email hybridcloud@evolvingsol.com